In this chapter, you'll learn how to deposit METAL from Webauth on the Proton Blockchain to Metal Wallet on the Metal Blockchain.
Step 1: Visit the Metal Wallet website and click on the Access Wallet button to log in to your account. Check the how do I log into my account chapter if you need more guidance.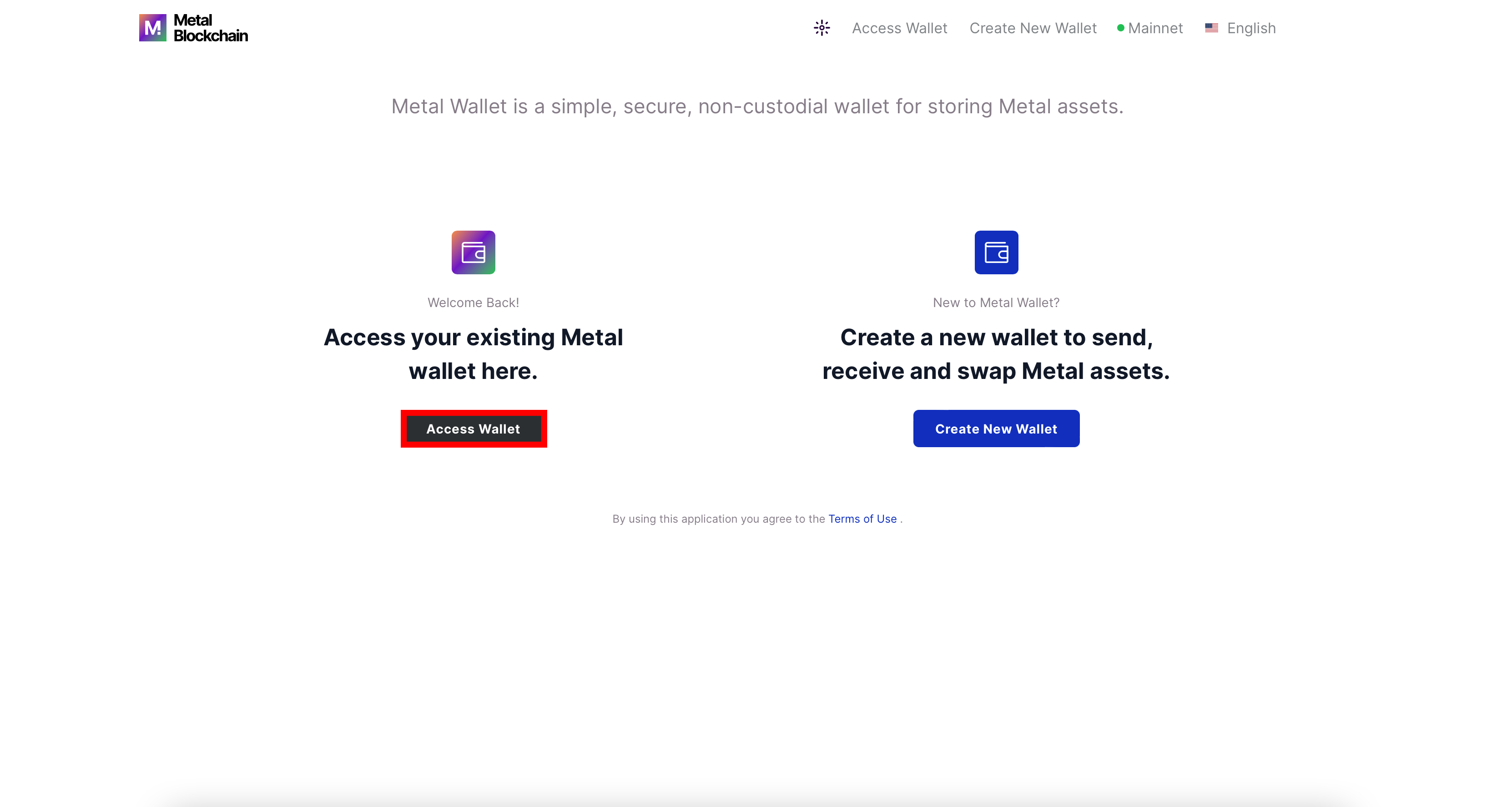 Step 2: Once on the portfolio page, click on contract to view your C-Chain address.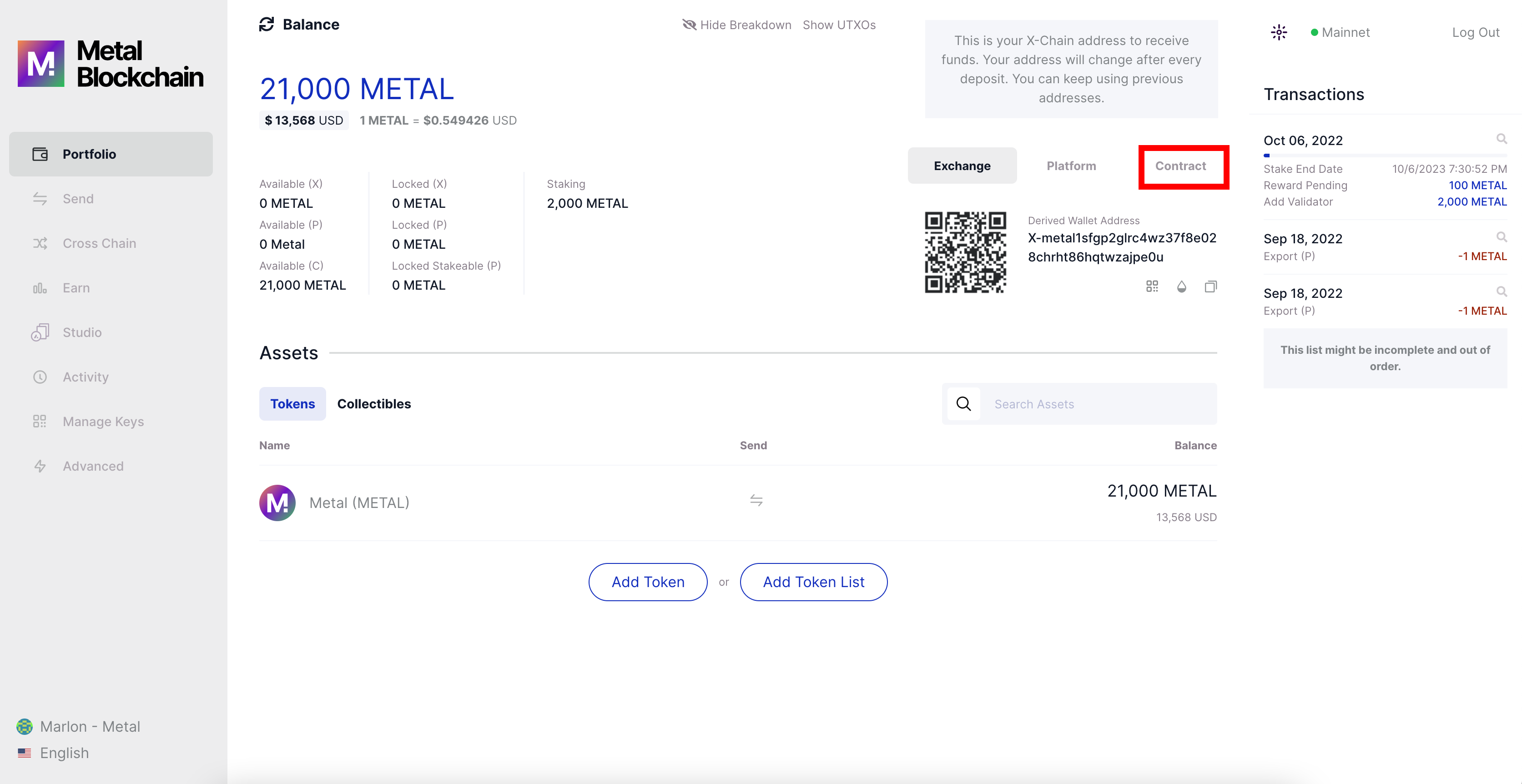 Step 3: Now you will see your derived EVM C-chain address. It will always start with 0x. Click on the copy button to copy the address.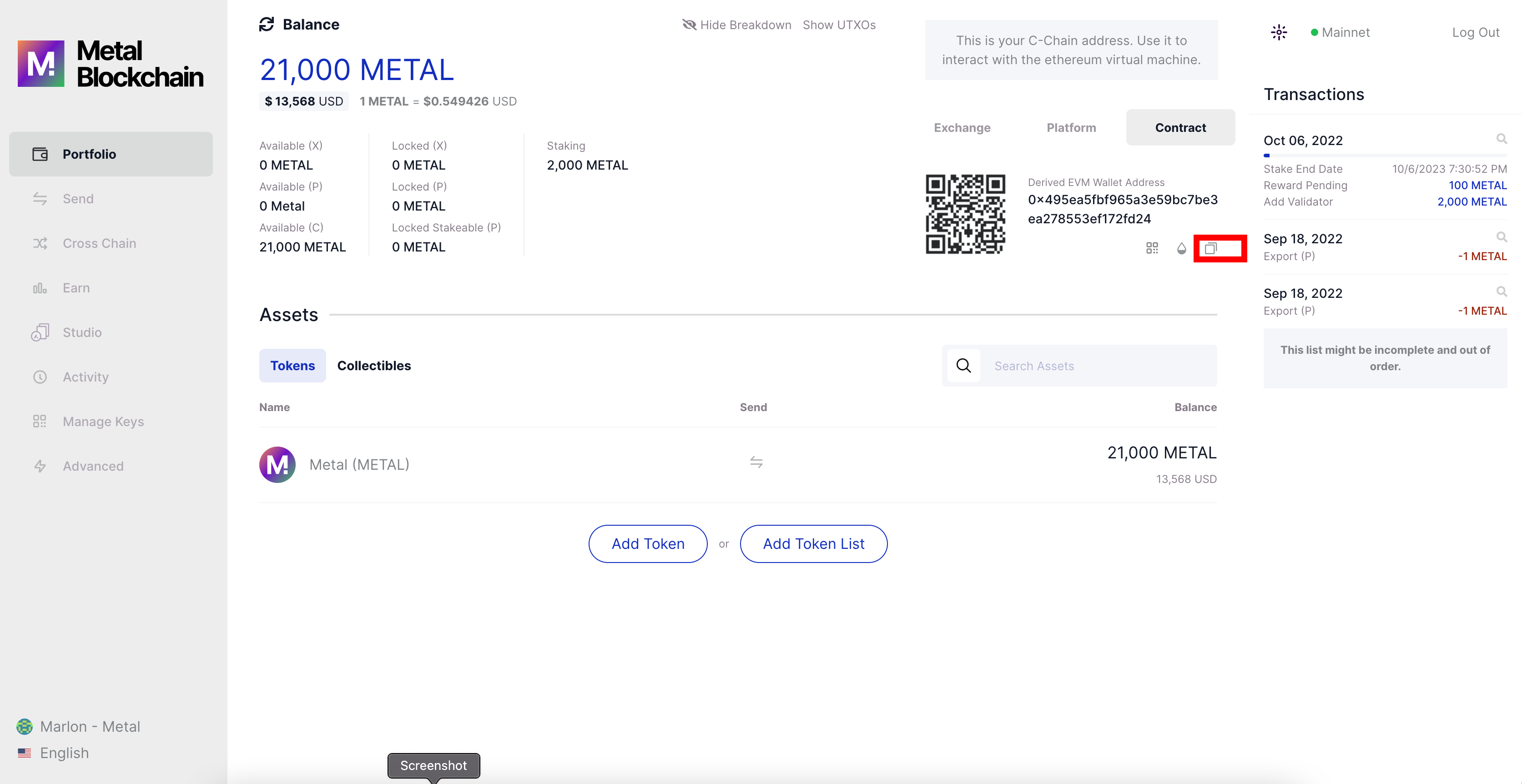 Step 4: Open Webauth and select Metal Blockchain.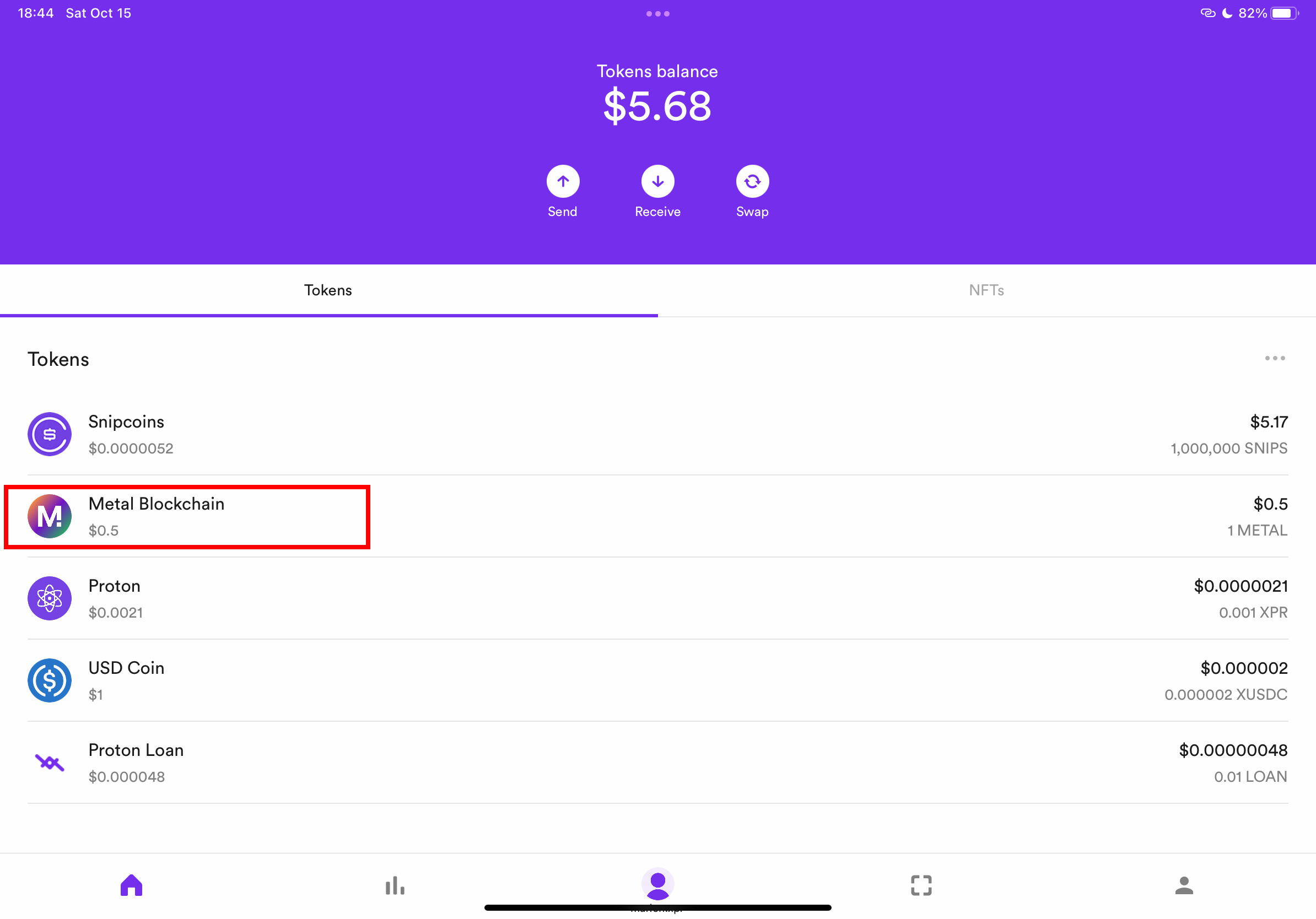 Step 5: Click on the Send button.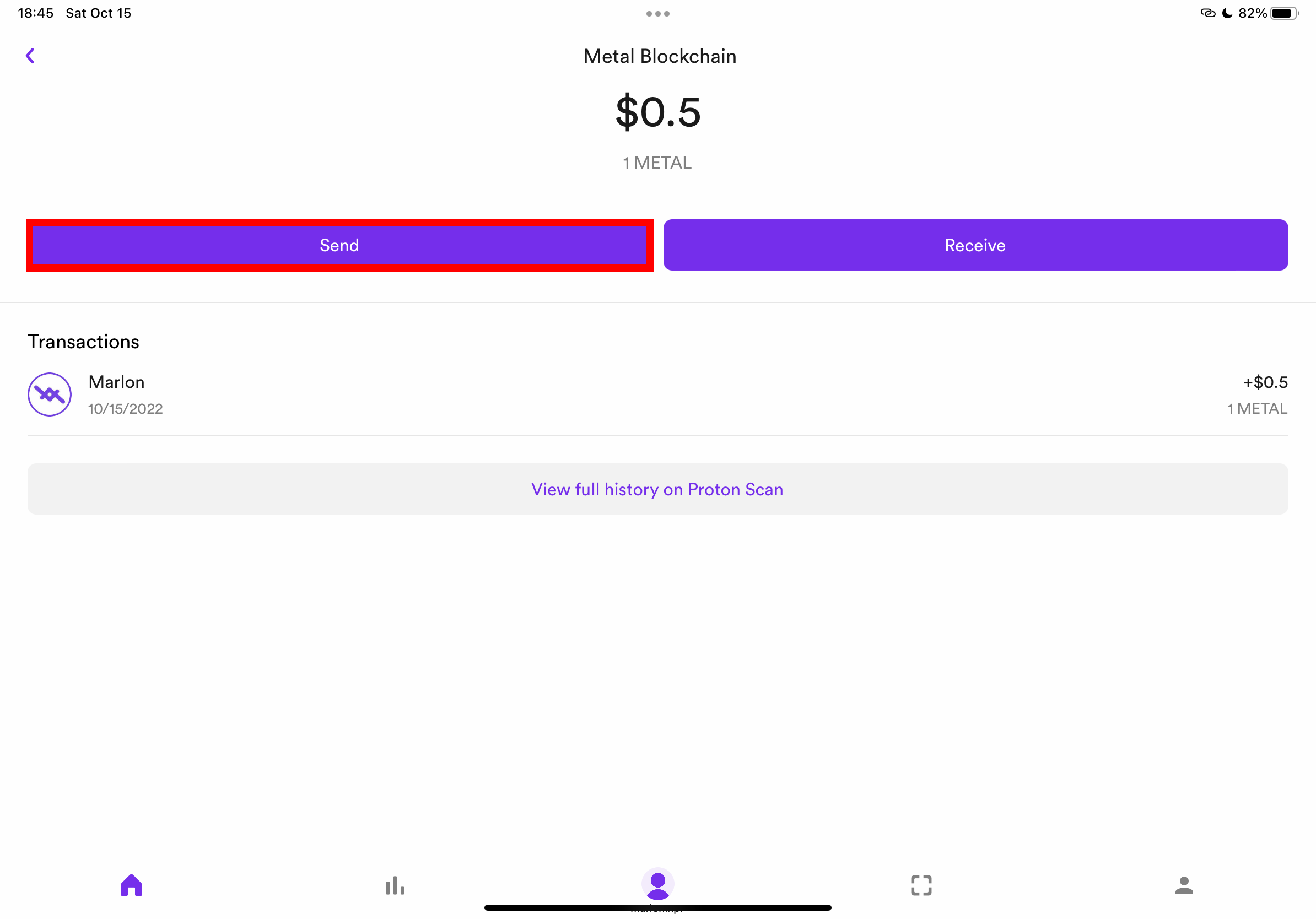 Step 6: On the send screen you'll want to select Metal C-Chain first on top. Next, paste the C-Chain address we copied earlier in the Metal Wallet in the address field, and lastly click on the Select Amount button.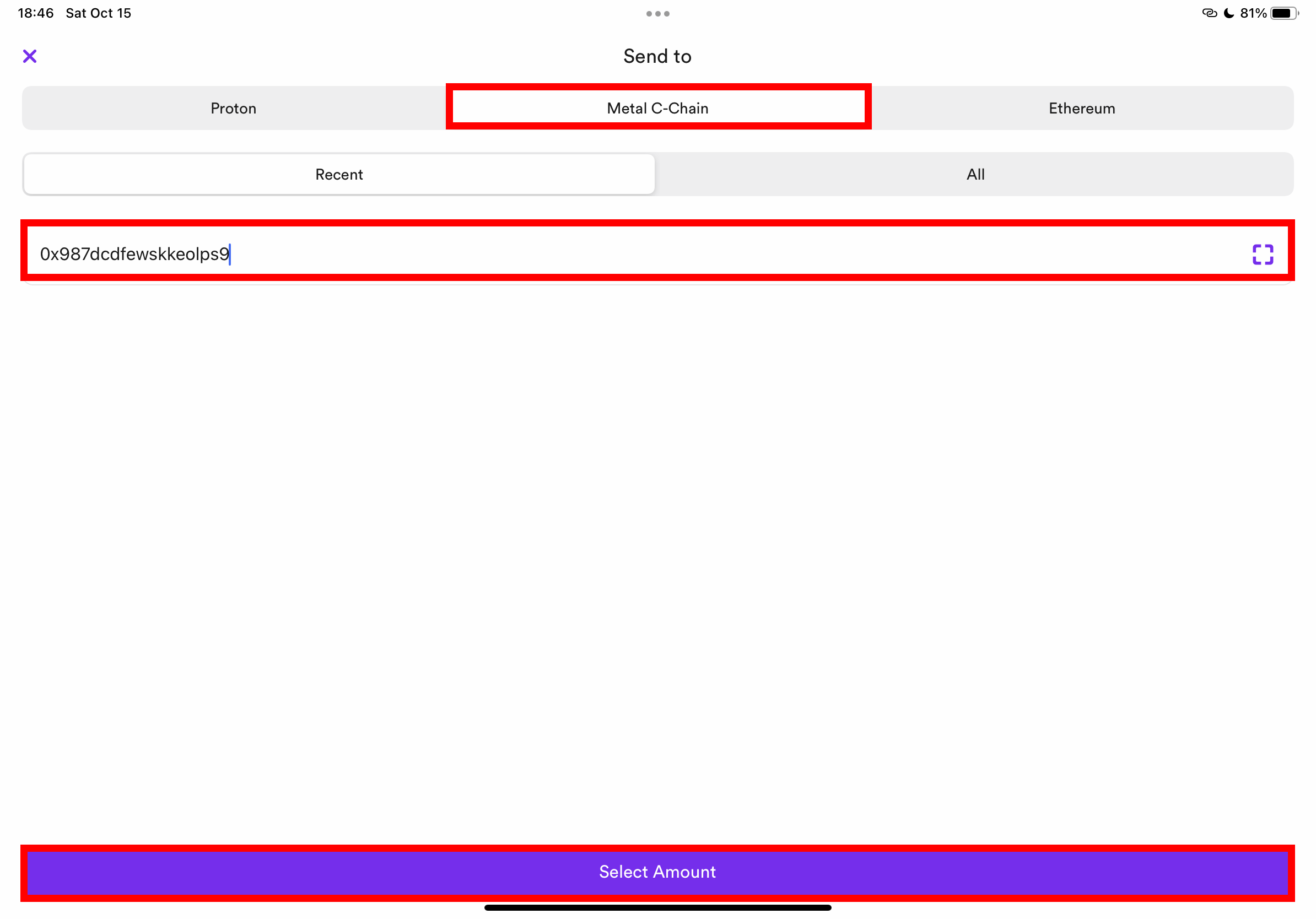 Step 7: Select the amount you want to send and click on the Continue button.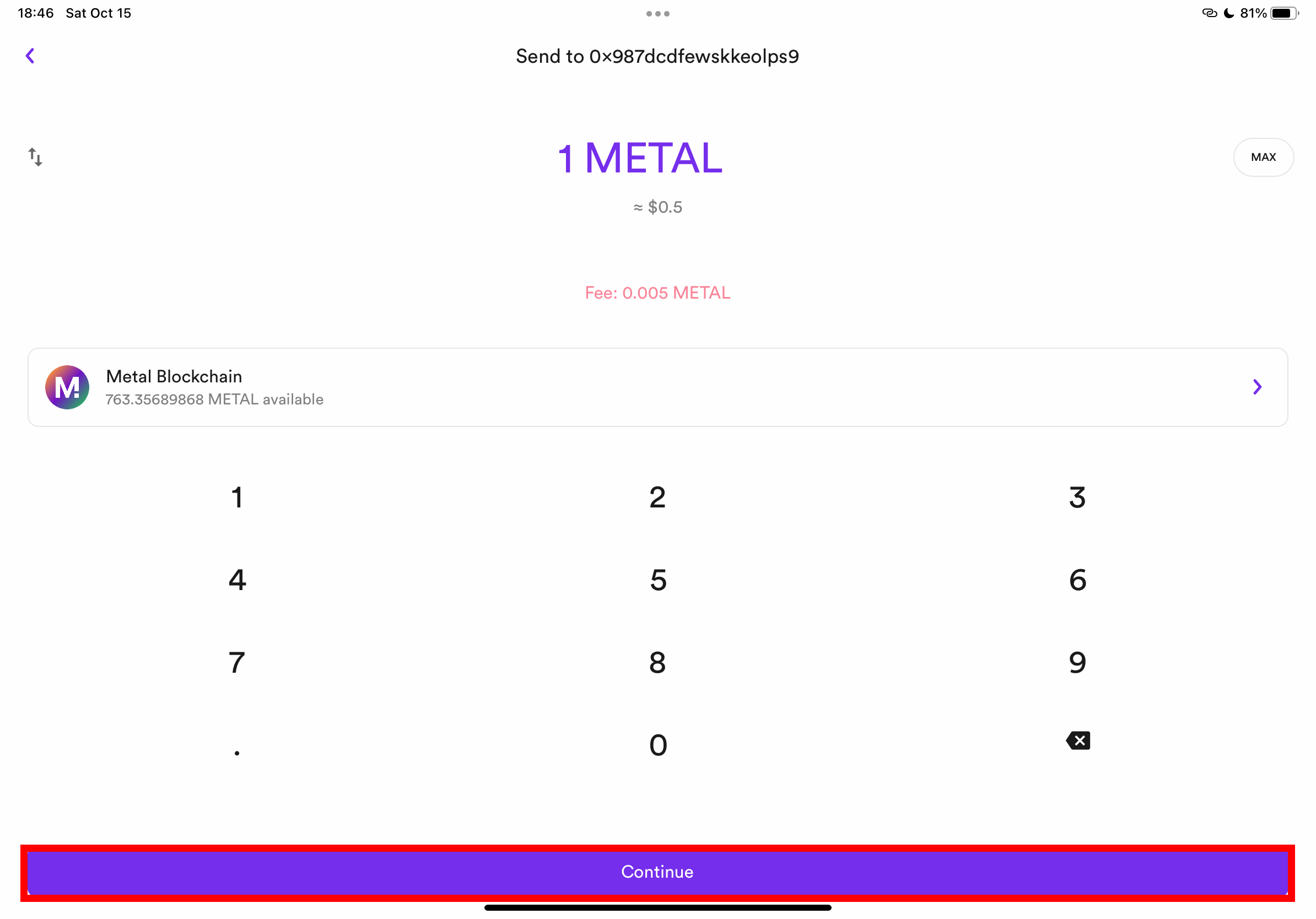 Step 8: Review the transaction screen, make sure everything is ok and click on the Send now button to finalize the transaction.