In this chapter, you'll learn how to stake as a delegator in the Metal Wallet, what the minimum staking duration is, the minimum staking amount required, how to track your staking rewards, and more.
Step 1: Visit the Metal Wallet website and click on the Access Wallet button to log in to your account. Check the how do I log into my account chapter if you need more guidance.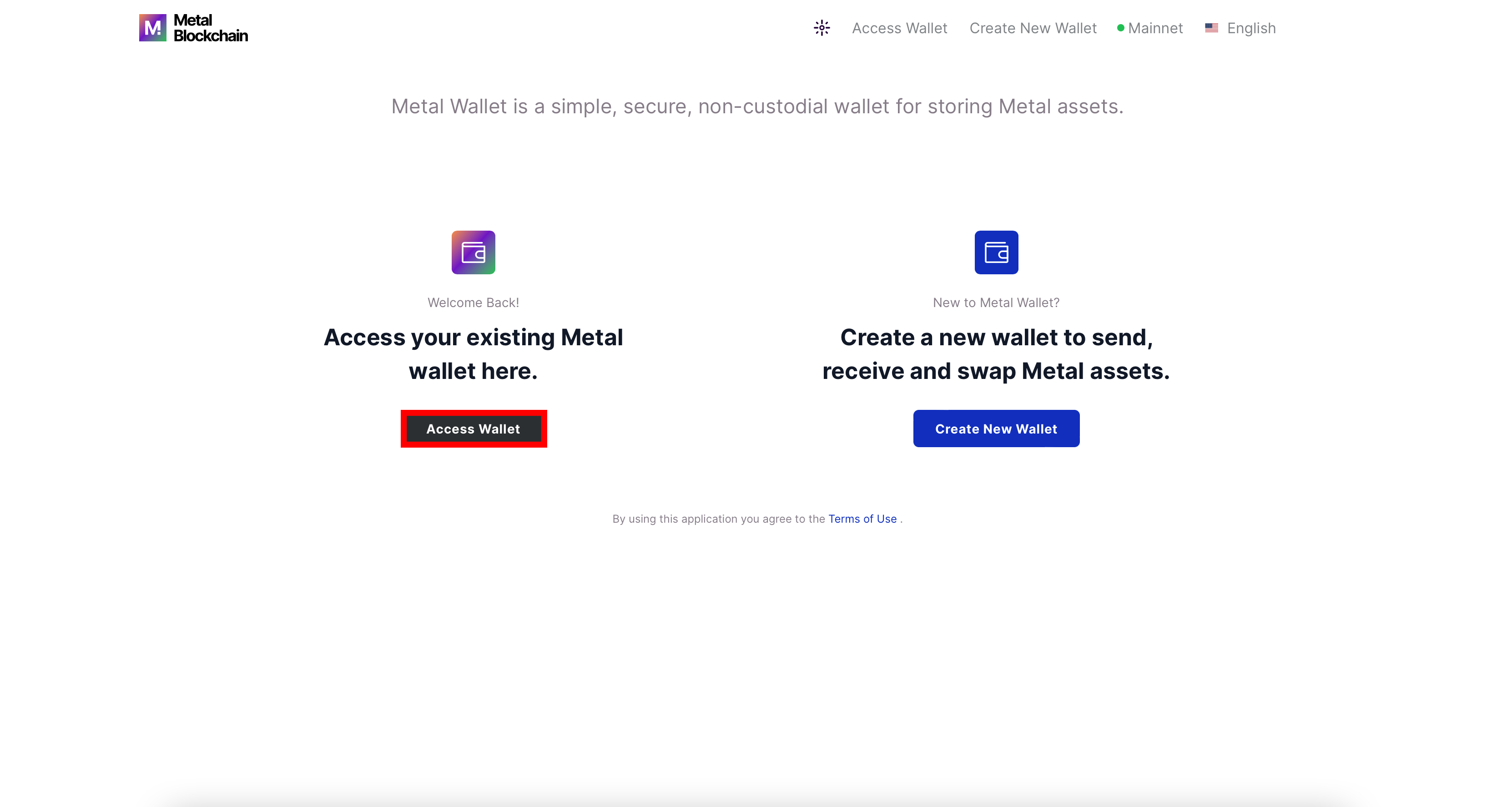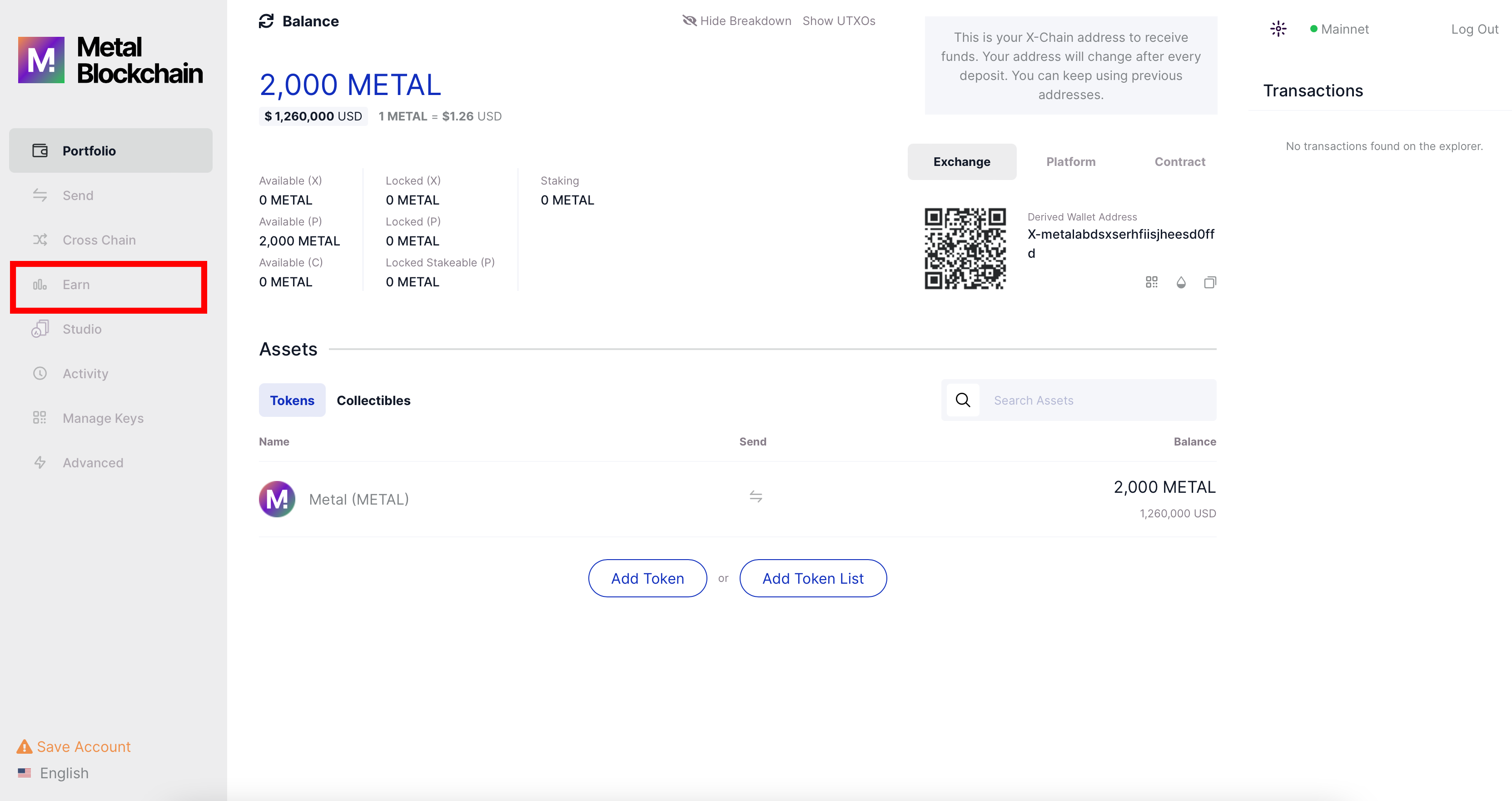 Step 3: On the Earn page, click on the Add Delegator button.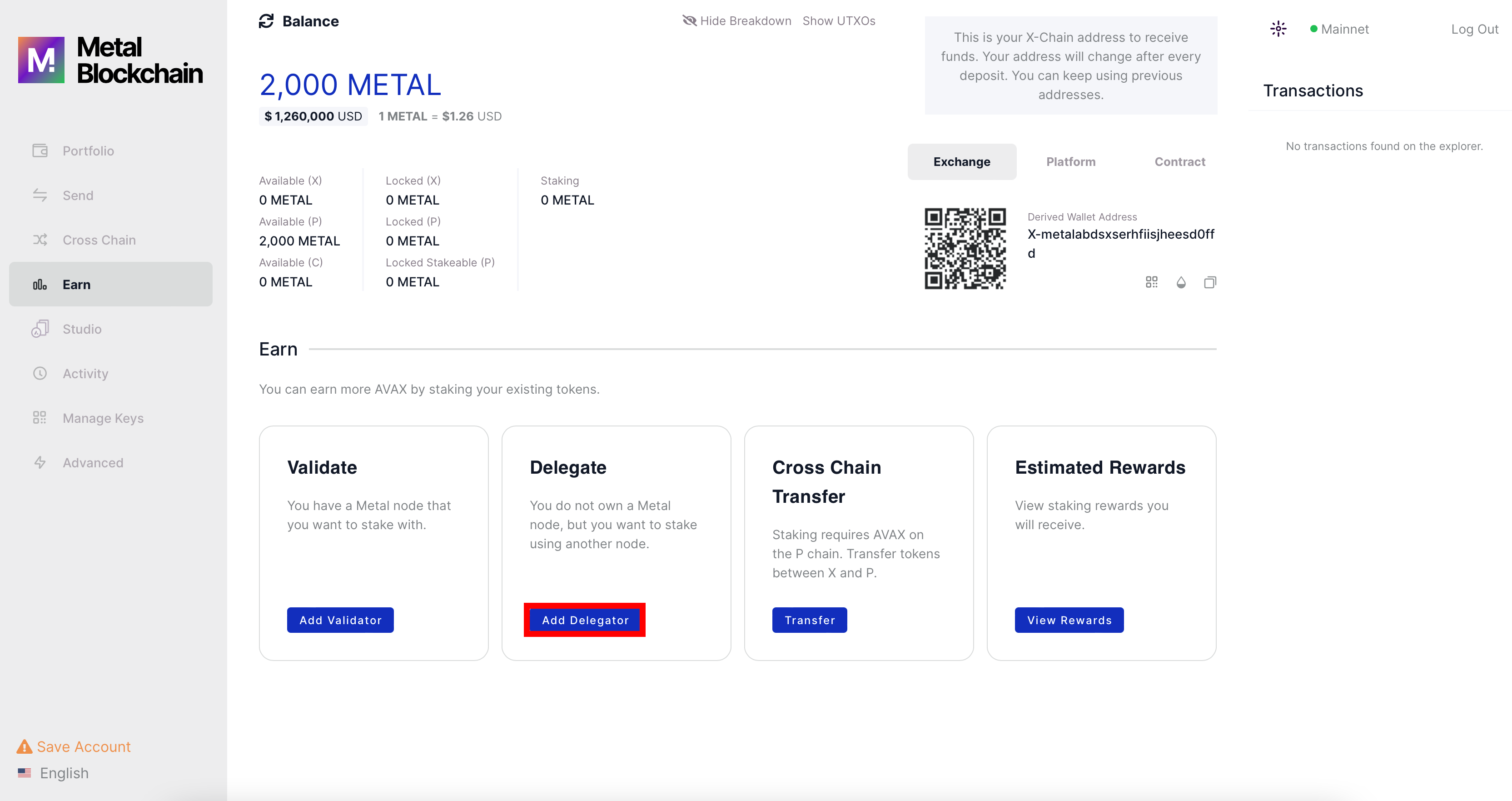 Step 4: Here you will need to select a validator. You can view how much a validator has staked and how much available there is left to stake on the node. You can also see how long a validator is staking for (End Time), which determines for how long you could stake too on that validator node. And lastly, you can view the fee the validator has set. The minimum fee is 2%.
You can stake on my validator node, which has a 100% uptime: NodeID-D7PP4VYXxSE92MFN1eWZNEFqpy6Pgpmud
Note: Validator nodes with 800k METAL staked, with a fee of 20% are validator nodes from the Metal Foundation to initially help secure the network. The 20% fee is set to discourage people from staking on these nodes.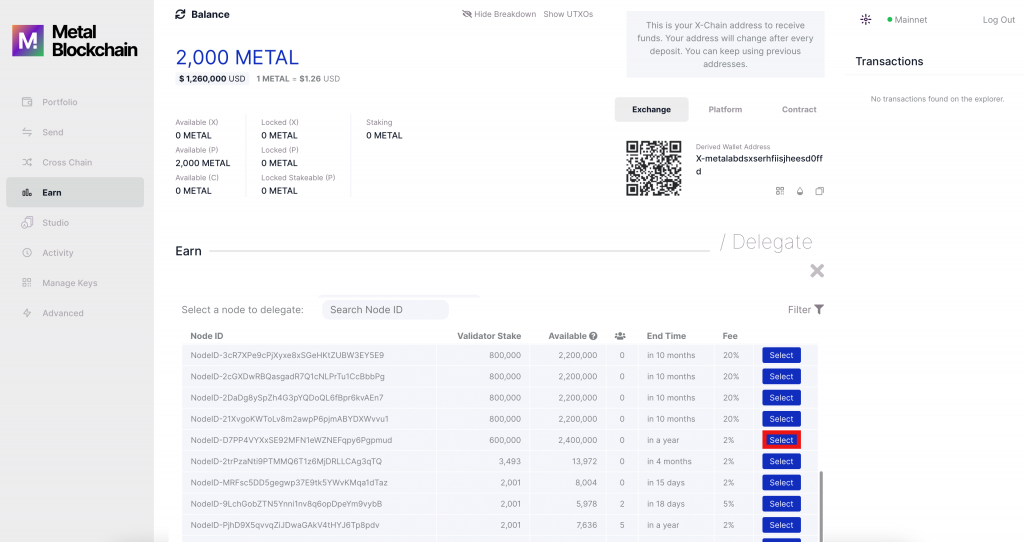 Important: Select your validator wisely! If a validator doesn't meet 80% uptime at the end of his staking period, the validator nor its delegators will be able to earn staking rewards. You can track validator uptimes here, in the local uptime section as seen in the picture below.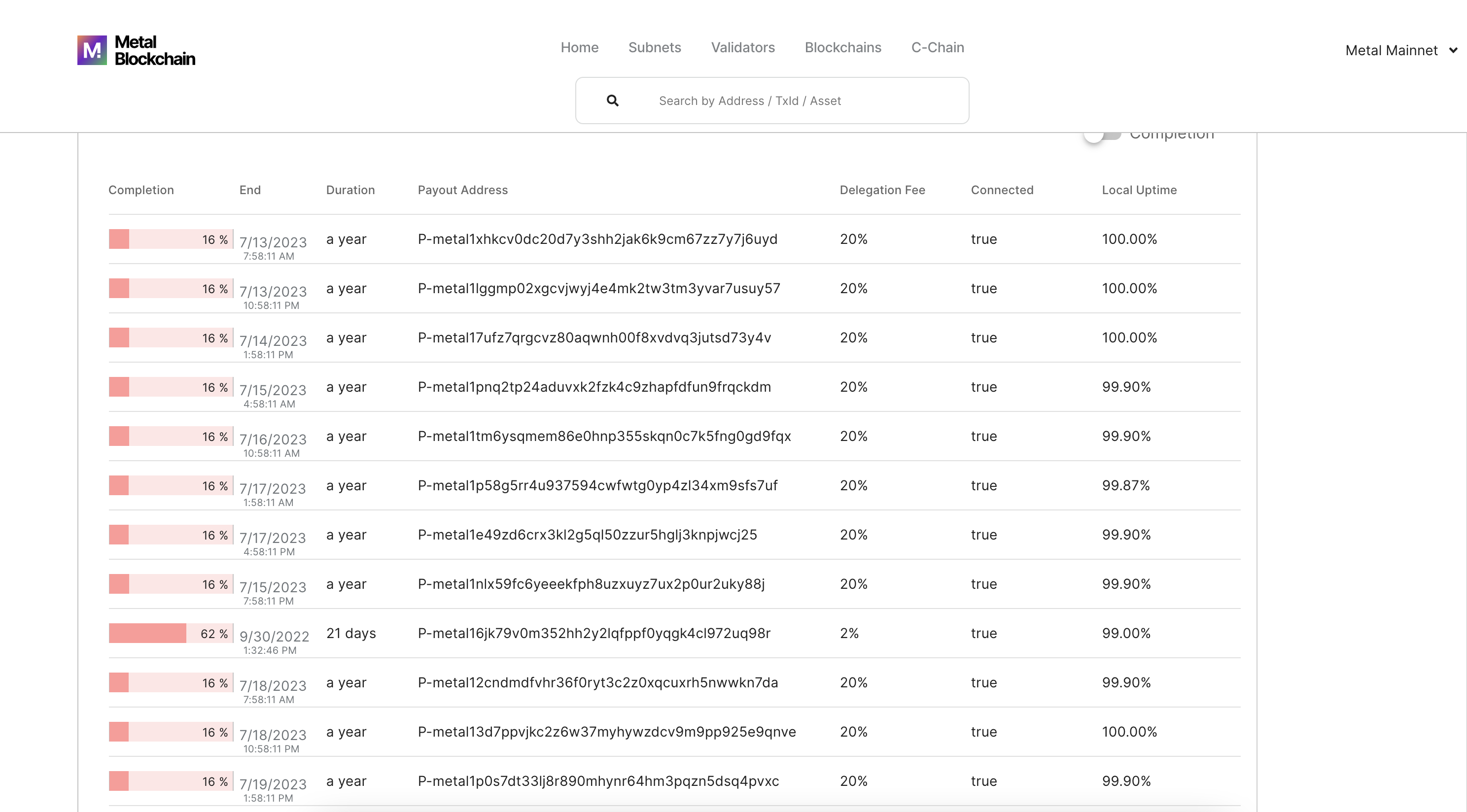 Step 5: Select your desired end date. The minimum duration is 14 days. The maximum duration is 1 year (365 days). Next, enter the amount you want to stake (25 METAL minimum) and click on the Confirm button.
You will be asked to confirm again, if everything looks ok, click on Confirm again to finalize.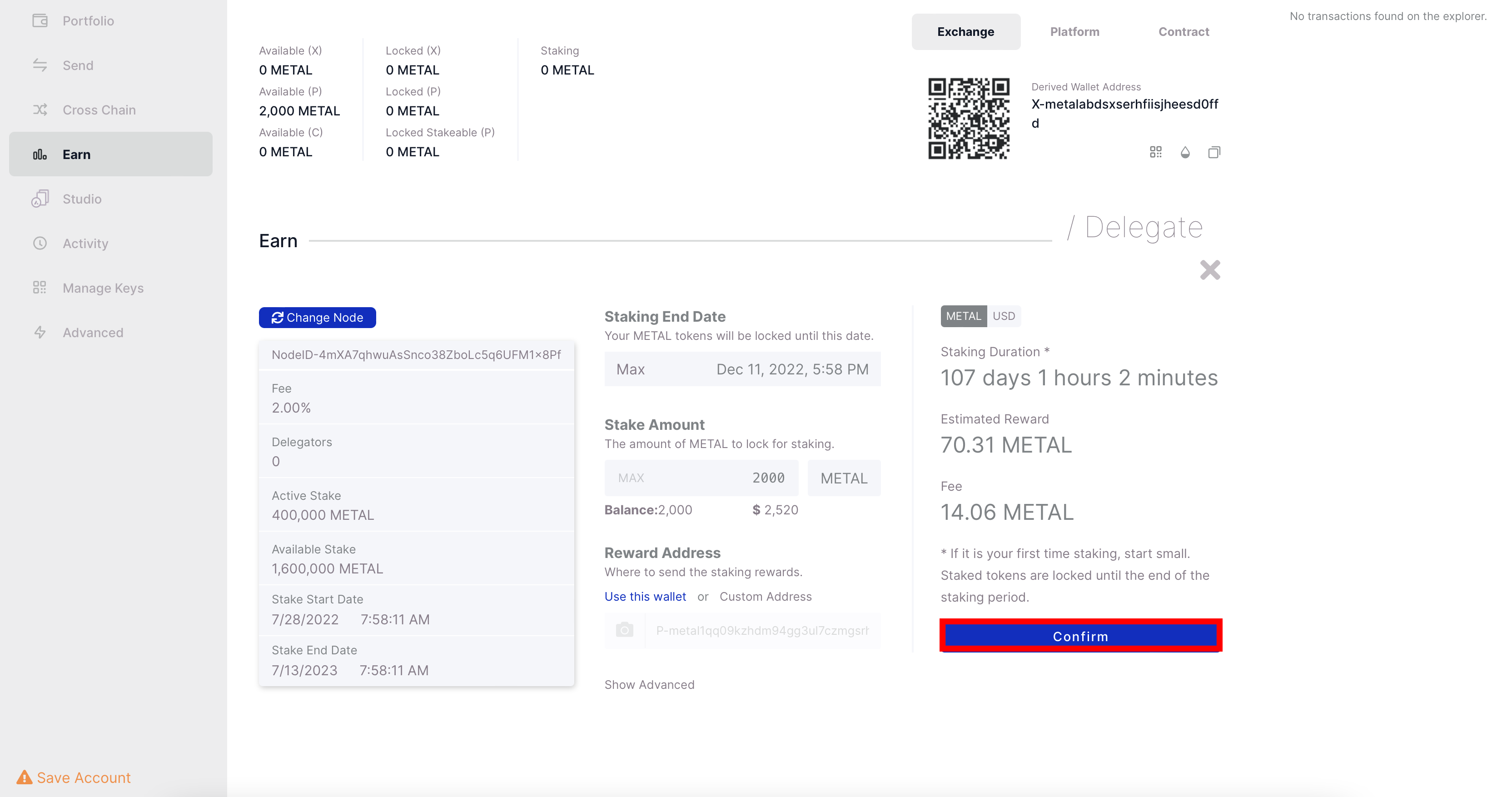 Congratulations, you are now staking your METAL! You can track the progress and view the estimated rewards on the EARN tab > View Rewards button at any time. 
Visit the Metal Staking FAQ for answers to your most frequent questions.